Receive Password Instantly
After Purchase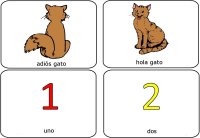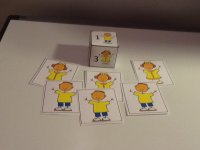 Hola Gato

Flash Cards
Print Out

Adiós Gato

How Many
niñas o niños
Printable Activity Pages
View Some Of Preschool Spanish September's Printable Pages

View the pictures above, and you can see the fun ideas for learning Spanish for the kids this month. The kids will have a great time learning Spanish with these fun activities and games for week 1. The Children will learn to say hola and adiós to el gato (the cat). They will learn the words los niños y niñas (boys and girls) with a fun cube game. Print out the cube and print out the girls and boys. The children will shake the cube and count out the boys and girls. The children will be learning the numbers 1, 2 3 this month and the colors red, yellow, green and brown and the shape circle, through fun games, activities and songs (words to songs).
Click the add to cart to purchase – on sale for 15.00!
Print Out Today
Spanish Preschool September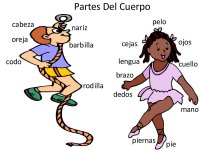 Week 2
Body Parts Poster

Teddy Bear Face
Make A Face Game

Face Cube
To Use With Teddy Bear Game

What's Missing
¿Qué falta?
Fun Hands On Learning Activities
Our Preschool Spanish Lessons
Includes one fun activity per week (5 days per week).

Some of the fun activities for week 2 will be to make the face cube with the el ojo (eye), la nariz (nose), la oreja (ear), la boca (mouth). Teacher will remove the face pieces from the teddy bear and as the children shake the cube die they will put the teddy bear back together, fun activity for learning partes del cuerpo (body parts).
Click The Add To Cart To Purchase – On Sale For 15.00!!
Our Lessons Plans Include
Fun Activities, Numbers, Colors & Shapes!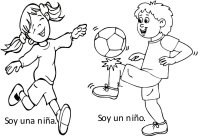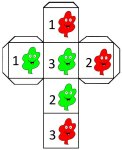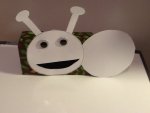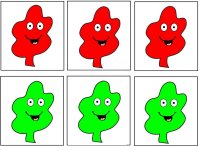 I Am A Boy Or Girl
Soy un niño o niña

Leaf Cube
For Leaf Game

Hungry Caterpillar
Feed The Caterpillar

hojas (leaves)
To Feed The Caterpillar
Lots Of Fun Spanish Activities
La oruga tiene hambre. The caterpillar is hungry, have the children feed him by shaking the cube die and counting out that many leaves.

¿De qué color es la hoja? What color is the leaf? Teach them hoja roja y hoja verde (red leaf and green leaf).
Click The Add To Cart To Purchase 15.00
Start Using Today
Our Spanish Lesson Plans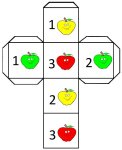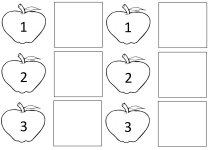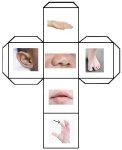 Apple Cube
For Apple Game

Para Ti
Apple Activity

Apple Activity
Teaches Colors In Spanish

Body Parts Review
6 Body Parts Cube
Fun Hands On Learning Activities
One Fun Activity Each Day (five days per week)
Plan on spending about 15 – 25 minutes each day teaching the children Spanish.
Click The Add To Cart To Purchase Our Preschool Spanish Lesson Plans